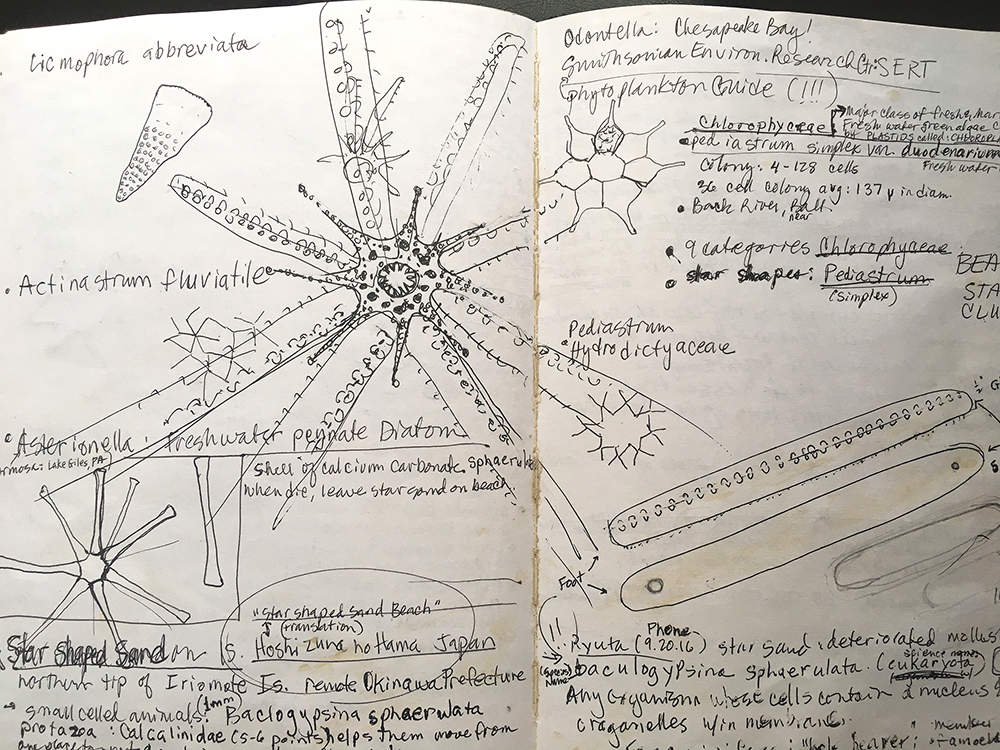 Wildlife and La Mer have guided Hagan on an ongoing expedition into the essential and exquisite workings of the environment and our mutual relationship. Captivated by the intricate marine forms and their networks, a love affair began and she was carried out to sea with the start of La Mer.
Enthralled and yet Hagan often had no idea what she was looking at while flooded with inspiration.
These pages share this artist's passionate process, exploration and research to fathom who and what these beauties are inspiring the sculpture. She continues to dive deeper for each treasure and their diverse role supporting this beautiful blue planet.
Some of Earth's earliest life has been supporting the planet for over 540 million years. It is time to pay attention. If single-cell organisms can work together to create a sustainable environment for an entire planet, imagine what we can do as engaged ambassadors.
Hagan is often asked if she is a scientist. She is simply excited about life and learning. Ongoing discoveries continue to guide her.
These sketchbook highlights reflect adventures ranging from the microscopic primary producers to the lighting system of a firefly squid and argonaut, the powerful intellect and intuition of the blue whale and manta ray to the complexities of coral reef ecosystems.
Understanding what she can about each focus approached, is Hagan's way of downloading so that the knowledge can move through her and into the clay.
Connecting with the essence of the subject has always informed Hagan from the technically accurate to intuitive abstractions.